Tripawds is a user-supported community. Thank you for your support!
The 2 weeks following the surgery were challenging and draining to say the least. He needed to be on strict bed-rest/crate restriction to prevent post-operative complications like suture dehiscence and seroma/hematoma formation. It broke my heart to see him in the crate in pain, dazed and confused, so I chose to let him lay and sleep on the bed. His wound was oozing and draining, and I had to lay many towels down so it wouldn't get on the bed and sheets. My days were spent cleaning and dressing his surgical incision, putting warm compresses on it, helping him walk, lifting him up and down the bed, feeding him, giving him round the clock pain meds, cooking his food, and doing loads and loads of laundry.
~ with foster sister Cali keeping a close eye and keeping him company ~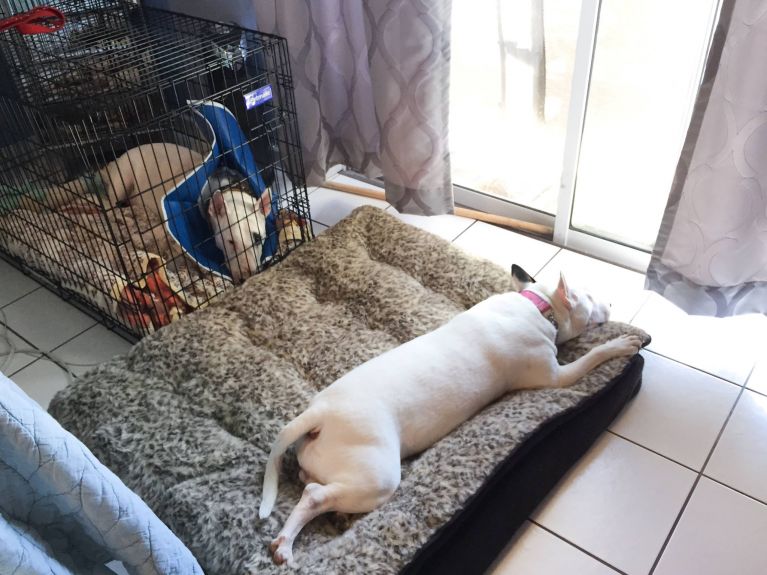 ~ sleeping in bed with his mama ~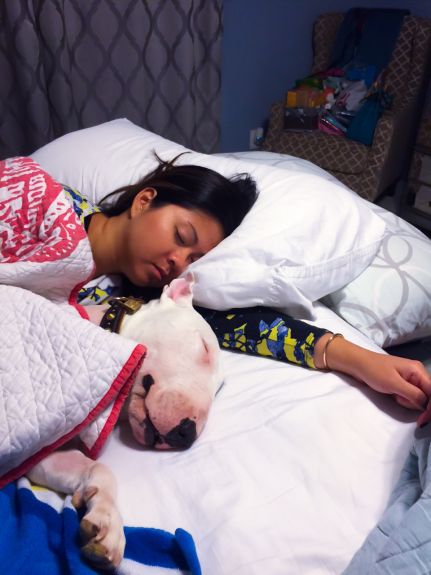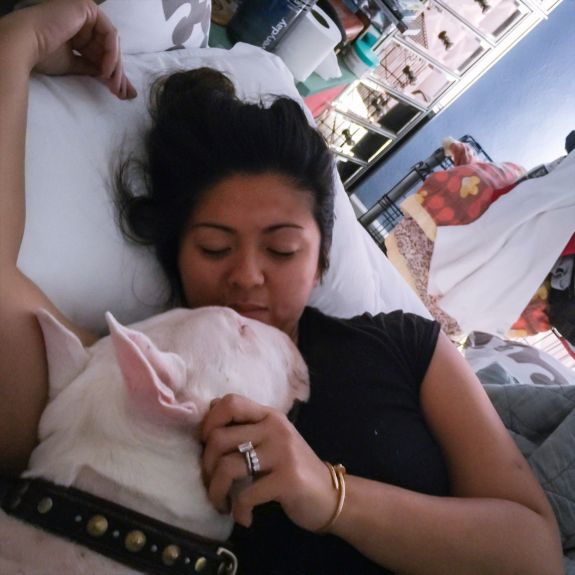 ~ lots of get well goodies from good friends ~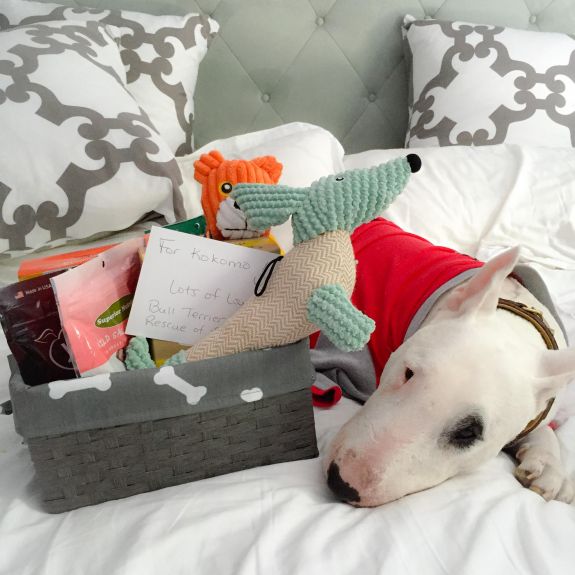 ~ getting some rays ~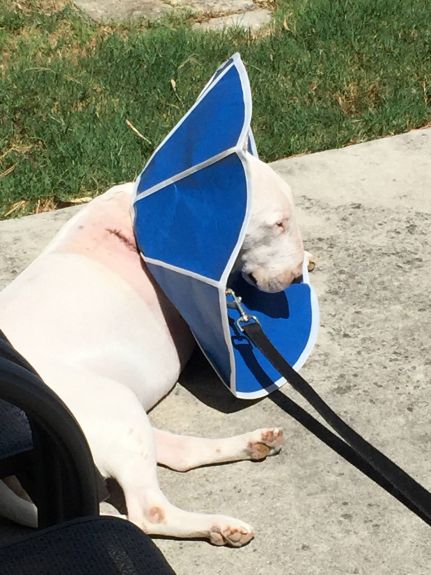 ~ cooked food from "The Dog Cancer Survival Guide" book by Dr. Demian Dressler ~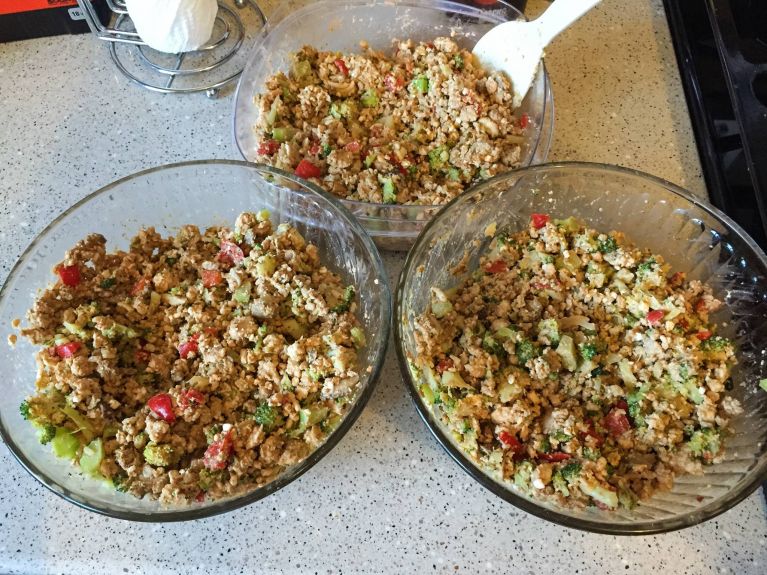 Kokomo, who had always been a daddy's boy, was glued to my side during his recovery. He refused to eat unless I hand fed him, and he would only rest and sleep if I was right next to him. I worried when he was so constipated from the pain meds and didn't poop for a week. My heart broke when he started having phantom limb pain and would wake up suddenly from sleep with a jolt and panic, as if electric shocks were coursing through his little body.  You can see from these pics that his eyes looked so sad and lifeless… the pain medication made him lethargic and groggy, but yet they were necessary.  He was definitely not himself, and there were times I second guessed my decision… I was wondering if our stubborn sweet silly boy would ever be back.  I stopped counting all the teardrops shed, they would have filled an ocean.