Tripawds is a user-supported community. Thank you for your support!
2015 will forever go down as one of the worst years of my life.  It started with the unthinkable… on January 23, 2015, my heart dog Kaya died suddenly and shockingly.  She started having uncontrollable seizures from which she would not recover.  I had to make the most heartbreaking decision to let her go to heaven.  When she died, a piece of me died.  I was utterly and completely lost and broken… my only saving grace was Kokomo.  He knew somehow that I needed to be saved, and he was the only comfort for me during this time.  Taking care of and providing for him was the only thing that got me out of bed everyday… and so, slowly, I healed.
~ Kaya & I ~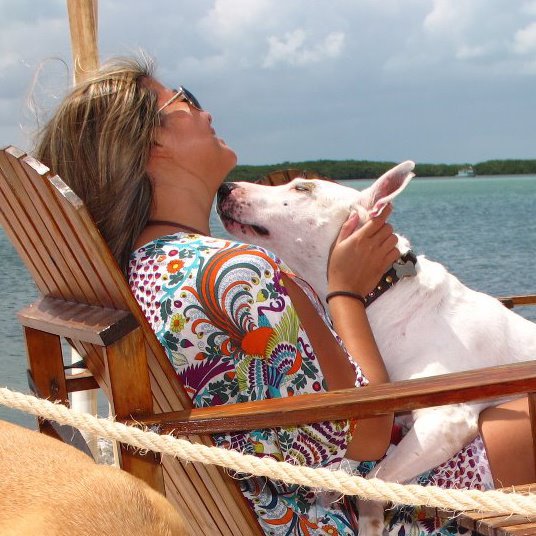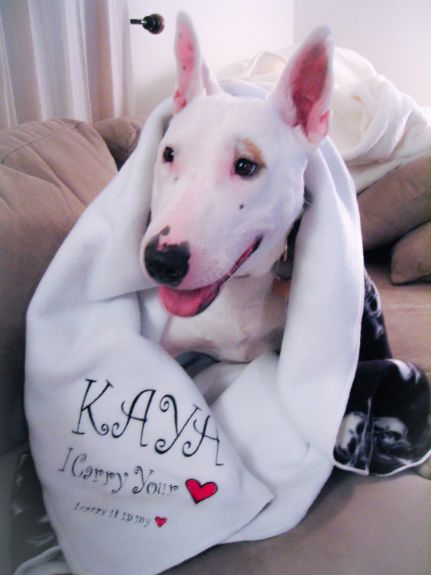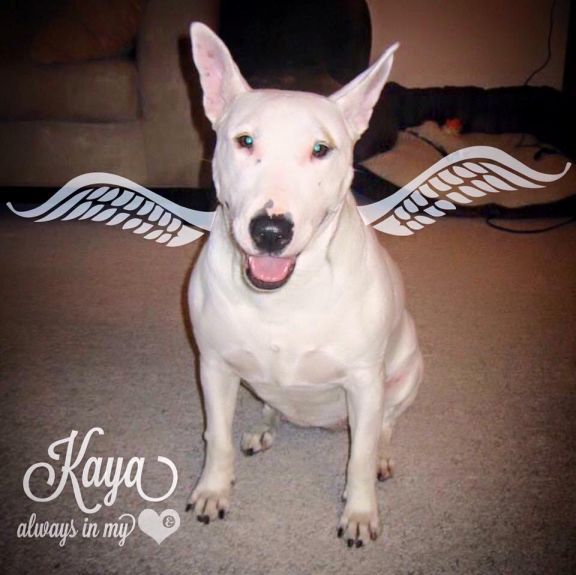 Then, as if that heartache was not enough, end of May 2015, my sweet Kokomo started limping.  We all know how this story goes… we thought he had hurt himself during rough play and jumping, so we got a splint and splinted his wrist for a few days, maybe a week.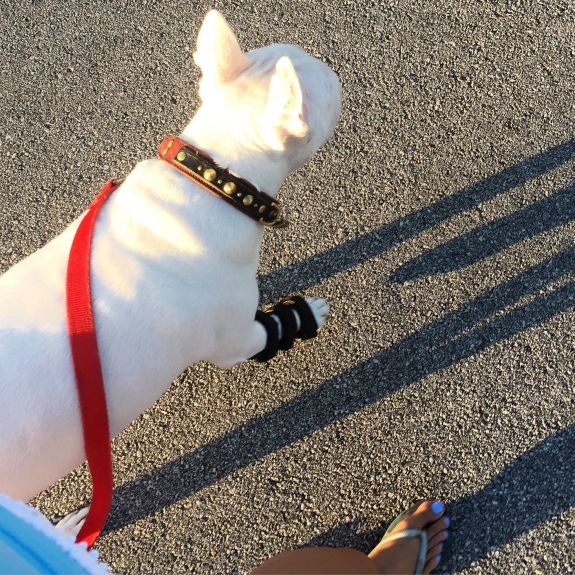 But it didn't get better, and so off we went to the vet to get x-rays.  I was nervous but still hoping for the best.  Unfortunately, my worst fears were confirmed – the x-rays showed a destructive bony mass in his right distal radius (wrist area).  When I saw the x-rays, I knew right away that it was cancer.  My heart sank, I felt sick and nauseous and numb at the same time.  Our vet tried to make us feel better but she referred us to a larger specialty vet as this was beyond her scope, and told us to make an appointment right away.  I cried in the car all the way home.  How could this be happening?  How could our sweet boy have cancer???  What did this mean, what was the prognosis, what did I do to cause this, would he die soon???  I was in a delirious tear-filled fog for several days, and then I snapped out of it and went to action.  I searched for information online and asked everyone for vet recommendations.  The place my vet had referred me to was the same place who treated Kaya for her seizures right before she passed away, and I was not happy with their care.  I was not taking Kokomo there.  After several referrals to the Animal Cancer Care Clinic in Fort Lauderdale, I made the appointment to see the surgeon and oncologist ASAP.  I also found and ordered the book "The Dog Cancer Survival Guide" by Dr. Demian Dressler, and I found this Tripawds website.  Between then and the appointment date, I read as much as I could about osteosarcoma and three-legged dogs.  I watched videos of dogs walking on 3 legs and was simply amazed.  Armed with knowledge and information, I felt a sense of calm wash over me.  I was prepared.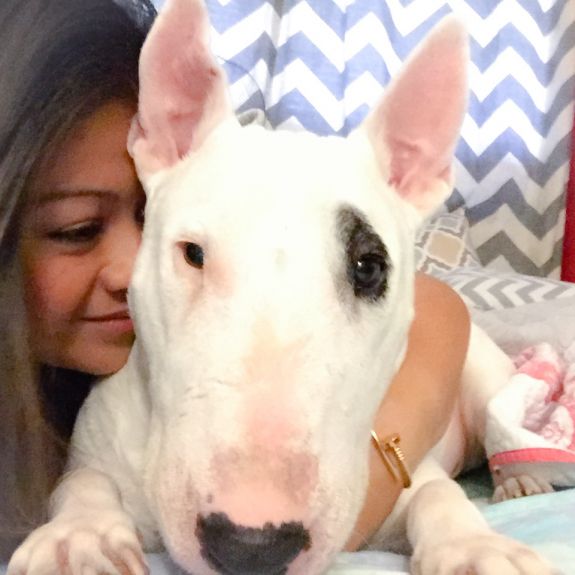 We went to the appointment and met with Dr. Weinstein, the surgeon, and then Dr. Correa, the oncologist.  I liked them right away and knew that Kokomo was in good hands.  We booked the surgery for as soon as possible, and made tentative plans to start his chemo 2 weeks after the surgery date.  I am a medical person, and there was no question in my mind that amputation to get rid of the evil cancer and source of pain was the best way to go… and as far as chemo, I knew we had to give it a chance and at least see how Kokomo would tolerate it.  Dr. Correa gave us the statistics – if nothing done, most dogs die in 2-3 months… amputation alone with no chemo, 6-9 months…. amputation and chemo, 1 year… 20% alive in 2 years, 10% alive in 3 years.  I was afraid and had no idea what the future would bring, but I wanted to give Kokomo the best shot.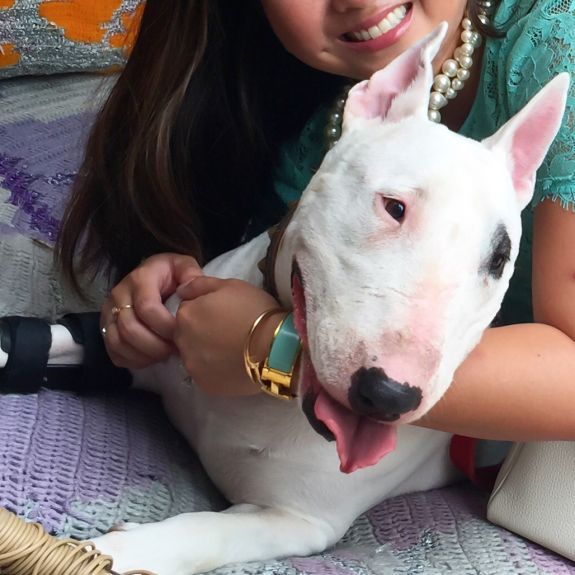 On June 10, 2015, we dropped him off for his amputation.  Surgery went well, and he spent the night at the hospital.  We were told he was already walking on his own the same day after surgery.  We went to pick him up the next day, anxious for the recovery period and what was yet to come.